Team evaluation and appraisal forms are drawn up in the Talent Management module. In addition to a questionnaire section, all of the forms have a section for general settings, and this is where you can choose the companies you want to use a particular form in when conducting appraisals and evaluations.
Whenever you start putting together a new form, or you open one you've already saved to make changes to it, it opens in the general settings view by default. If you're in charge of more than one company, the 'Organisations' section is displayed in addition to the titles, types and languages of the forms. The company in whose view the form is being drawn up is automatically displayed, but you can select other organisations to use the form for from the drop-down menu.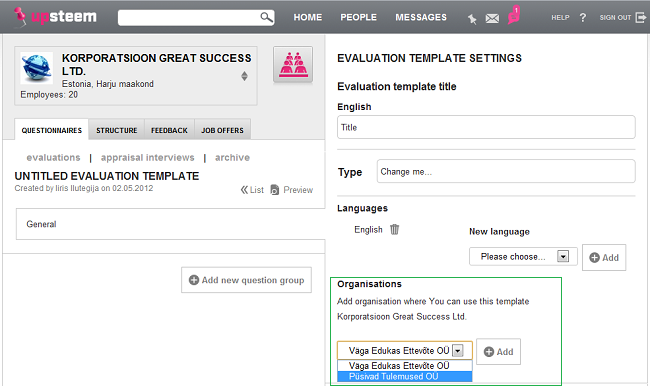 Thereafter the form will be visible in the Talent Management module for all of the companies you have selected in the list on the QUESTIONNAIRES tab and in the choice of forms on the menu when launching an evaluation/appraisal.
If you decide to stop using a particular form for a particular company, simply open the form from the QUESTIONNAIRES tab for a company you wish to cotinue using it for and drag the names of the organisation(s) you no longer want to use it for to the Recycle Bin.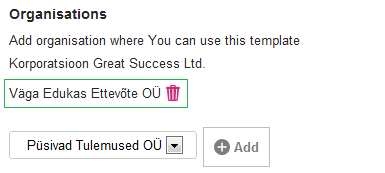 Enjoy using the system!